Cycation - Sunshine Beach - October 2020
Based at Sunshine Beach just south of Noosa and only a few minutes walk to the beach. Join us for a weekend getaway including:
2 nights beach house accommodation
2 fully supported and guided rides
All meals and alcohol with dinners
All meals and drinks
Suitable for recreational and intermediate level riders
$1,300 per room (max 2 people)
Share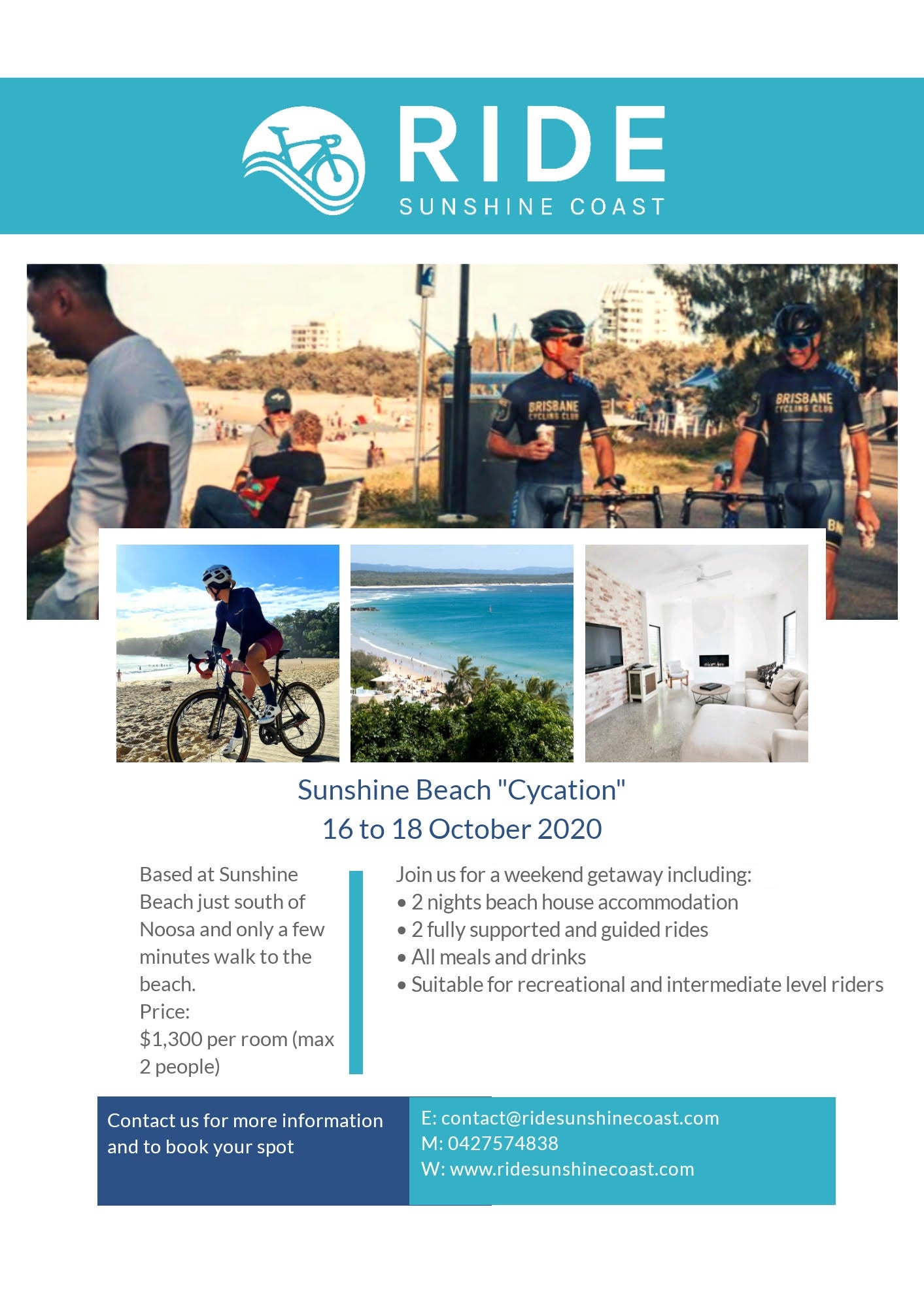 Need More Information?
We are passionate cyclists and experienced tour operators. It is our job and our passion to make sure you have a great experience - both on and off the bike. If you have any questions about whether this event is right for you, or need more information, please get in touch.
Contact Us