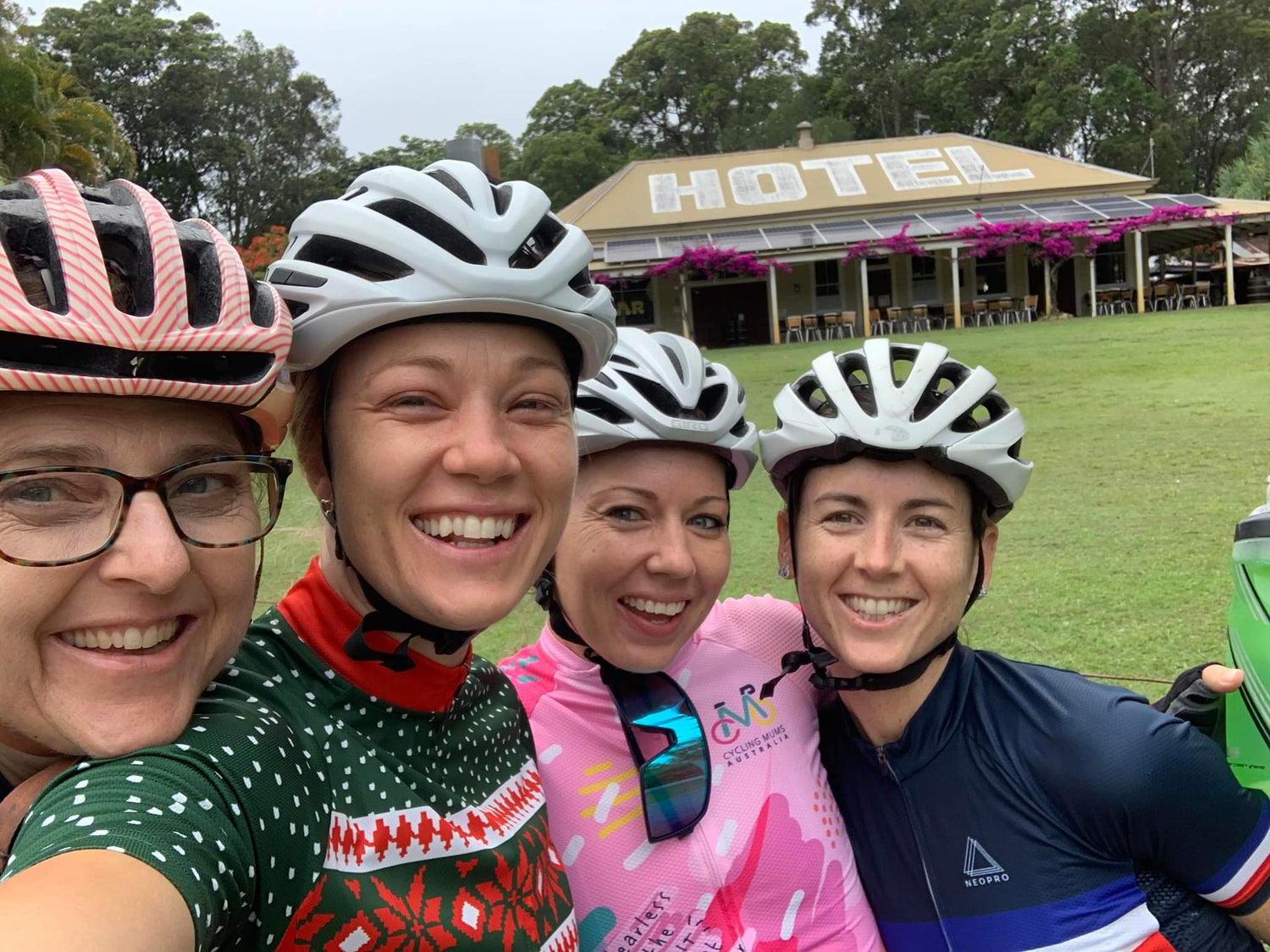 Testimonials
See the kind words from cyclists who have joined Ride Sunshine Coast and The Gravel Caretel on our events. When you're ready, design your own ride or contact us about our upcoming events.
Why we receive such great feedback
Experienced Team Leaders

Our passionate and experienced team leaders ensure the safety and comfort of our riders at all times.
Local Cyclists

We have ridden the roads in the area as locals and tourists over the years. We are constantly exploring new areas and learning from other locals.
Great Value

Our tours and events are great value when you take into account all that we have to offer. Even more so if you sign up for an Early Bird offer!
Barbara

It was a pleasure to deal with some who cares and is professional in providing great service. I highly recommend Ride Sunshine Coast.

Tanja

Another incredible weekend away with Ride Sunshine Coast. ❤ The team is so helpful, friendly and organised. I love how seriously they take safety which is so important to me. I can't wait for the next trip 😊

Nikola

Michelle and Kent provided our family a wonderful experience over the recent long weekend. My wife, myself and our 15-year-old son each had individual attention and support. Their gentle encouragement and coaching helped me to get to the finish line and it felt good! At the same time embracing the energy and the skill level of our son who was given the opportunity to shine.

Sophie

Michelle and Kent made sure everything ran like clockwork. They kept us safe on the road and the rides were sufficiently challenging, but not overly hard. The Noosa Eco Retreat was exceptional. The retreat was really good value for money with two supported rides, local food, luxe yurt accommodation, yoga, massage, welcome drinks and BBQ and all meals.

Lorrae & Nigel

The Noosa Dirty Long Weekend was our second trip with Ride Sunshine Coast and was gravel bike heaven...both on and off the bike. The rides had plenty of variety with enough challenges to keep everyone happy. Good value, good company, great locations. Everything is looked after. We can't recommend Ride Sunshine Coast highly enough.

Damien

Getting the crew excited about a big weekend away riding is one thing - but if you want pro-level support to actually make it happen talk to Kent and the team at Ride Sunshine Coast. Their local insights, network of contacts, on-ride support and attention to detail made for an unforgettable weekend away. Not even border closures could stop them!

Raquel

WOW! Thank you Ride Sunshine Coast for delivering a fabulous cycling weekend. I loved the premium accommodation, well planned cycling routes and the support we had throughout. It was a magical way to complete my first 100k ride!

Lucie and Peter

We wanted a great kid free weekend away and what we get exceeded both our expectations. A n incredible weekend of great riding, stunning scenery, luxury accommodation and a great opportunity to connect and rejuvinate. Thanks team for an awesome weekend!

Lara

What an amazing 3 days with Ride Sunshine Coast exploring the beautiful Noosa Hinterland. The perfect balance of activity, social and relaxation. Local fresh food, healthy & delicious and the luxurious Yurts were more than I could have imagined. I only wish it was longer, I didn't want to leave. I will definitely be back.

Emma

Our Girls Noosa Weekend was full of fun, laughter, day spas and a little cycling. 😆 I am grateful to be surrounded by the most amazing group of women who are crazy and colourful, supportive and kind. Big thanks to the team at Ride Sunshine Coast who raised the bar yet again...can't wait to do it all again soon!

Lucie

Where to begin...the Noosa Girls Weekend was a cracking few days full of cycling, eating, day spa-ing, chatting and laughing with great friends. Thanks Ride Sunshine Coast for a sensational weekend...you guys thought of everything from the guided tours to the amazing accommodation we were treated to the best Sunshine Coast had to offer. I can't wait to do it all again in 2022!

Hazel

Thank you Ride Sunshine Coast for a most excellent weekend! Great cycling, relaxation and lots of fun and laughter, all the ingredients needed for the best weekend ever. If you haven't been on one of these weekends do yourself a favour and book one now!